What is a chemical peel?
A chemical peel is an acid solution that is applied to the skin. It dissolves the outermost layer of skin cells, which then peels off over the following days to reveal the fresher, younger layer below.
What can it help with?
Aging, lines and wrinkles
Sun damage/ brown spots
Acne
Acne scarring
Mild scarring
Hyperpigmentation
Skin tone and texture
Pore size
Peel Options
• Salicylic Peel
A salicylic peel is an excellent treatment for acne prone, oily, congested, hyperpigmented and photodamaged skin.
• Jessner Peel
This peel works to smooth out fine lines and wrinkles, reduce the appearance of pores, acne scarring, hyperpigmentation (brown spots) and even out skins texture. This peel is a medium-depth peel that helps to improve skins overall health.
• TCA Peel
The TCA peel is a more aggressive peel that produces more impressive results. This peel can help with acne scarring, advanced aging, and hyperpigmentation.
The peel allows for a deeper exfoliation of the skin, stimulating collagen renewal.
To have this peel you must have had a facial or other peel with me before and you must use the Cell Protection Balm after the treatment.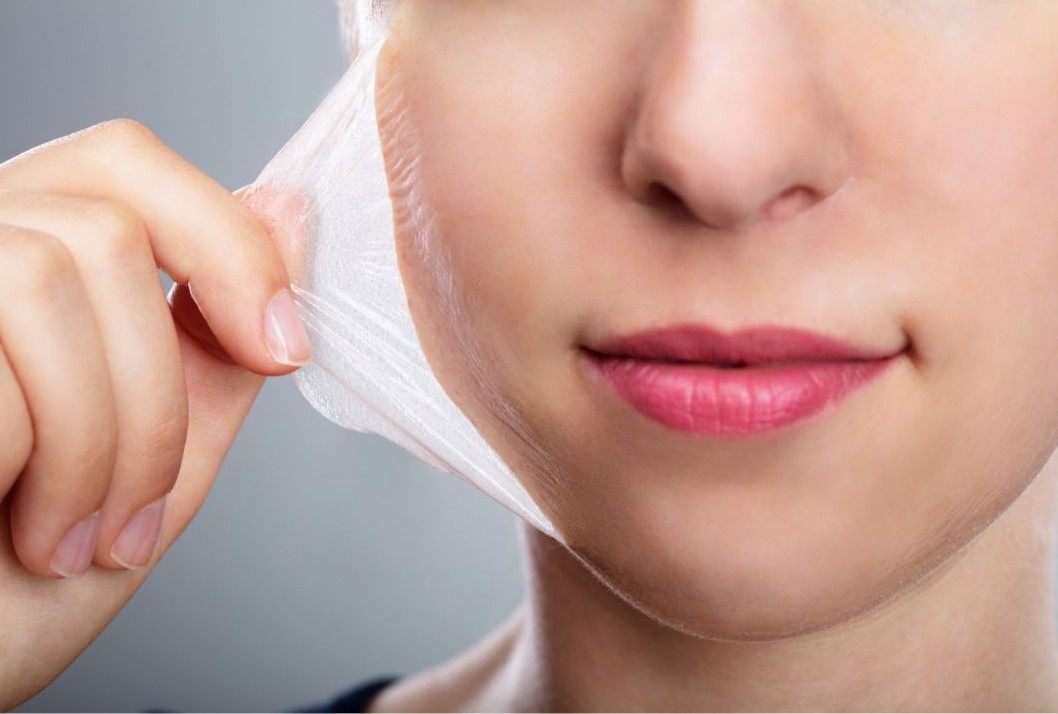 Results
Each person's results will vary. Results can last up to 6 months or longer.
To achieve desired results you should do a minimum of 3 to 6 treatments every 3 to 4 weeks.
For active acne the salicylic peel can be done every 2 to 3 weeks.
Before Treatment
Avoid exfoliation for 3 days prior (including acne medications and Retin-A)
After Care
You may feel tingling and heat up to 12 hours after.
The skin will be particularly sensitive while it is healing.
Skin may feel itchy during the healing phase.
Skin will begin to flake or peel within 2-5 days after.
Peeling and flaking can last 7 to 10 days.
Sun-damaged areas of skin will appear darker at first, then will lighten.
Sunscreen must be applied to the treated area.
Foundation can be used to cover the treated area after 24 hours.
Use Cell Protection Balm every 2 hours or as needed.
After the treatment do not:
Use aggressive hygiene products (fragrances, soaps, etc.)
Expose to direct sunlight for 5 days
Use sauna, swimming pools and sun beds for 5 days.
Expose yourself to physical exertion, exercise or sweating for 5 days.
Take a hot shower or have the shower spray strike directly on the face.
Pick or scratch peeling skin as this could lead to scarring, pigment damage or even infection.
Use scrubs or alcohol based cleansers.

Home Care
After your treatment you will have a home care kit that is sent home with you. Please make sure to use this kit only for the next 4-5 days. You will also need to purchase and use Cell Protection Balm for healing.