Are you looking to smooth, slim or contour?
This body wrap benefits the entire body. Lose inches and smooth unsightly cellulite with this unique body wrap.
Developed by a UCLA biochemist, this process was originally formulated to encourage circulatory and lymphatic flow in patients struggling with inhibited circulation related to diabetes and other chronic diseases. Medical professionals found this technique ideal for detoxification and increased circulation in both the lymphatic and circulatory systems. Research revealed that this increased circulation was also cleansing the tissues, resulting in remarkable and healthy inch loss! Not only did the body benefit internally, the external benefits of overall contouring, cellulite reduction, and inch loss are highly desirable.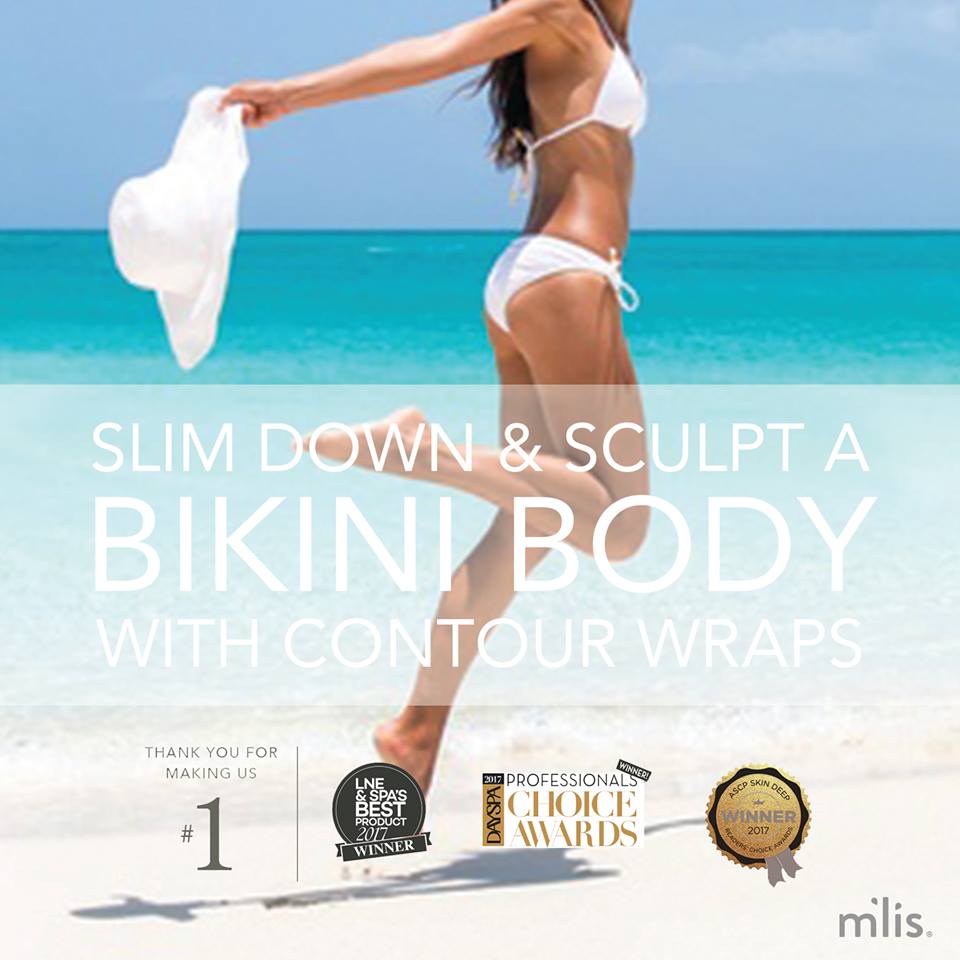 Smooth
Cellulite is frustrating. It impacts people regardless of their weight or size. Adding to this frustration is the myth that weight loss is the solution for smoothing these uneven deposits under the skin.
The M'lis body contour wrap has been proven to reduce cellulite for over 30 years. Each treatment targets the true source of cellulite by cleansing the tissues where cellulite is trapped. These areas generally have poor circulation which leads to clogged toxins and waste materials being harder to remove.
Slim
4-14" in one hour! That's something worth smiling about. That is ½ a dress or pant size.
Immediate results you will notice. We will record your measurements before and after each treatment to document your inch loss. Ideally 4-6 treatments is recommended.
Your body is constantly working to flush out toxins. Unassisted this can be a difficult task as toxins build up in the fatty tissues with minimal blood flow. Body wraps can increase circulation by dilating small veins and capillaries, which help to flush away toxic build-up. Each treatment maximizes your body's ability to eliminate toxins that hold on the excess water, weight, and uneven fatty deposits.
Contour
Shape the areas that matter most. We will work to gradually shape the body into its best form.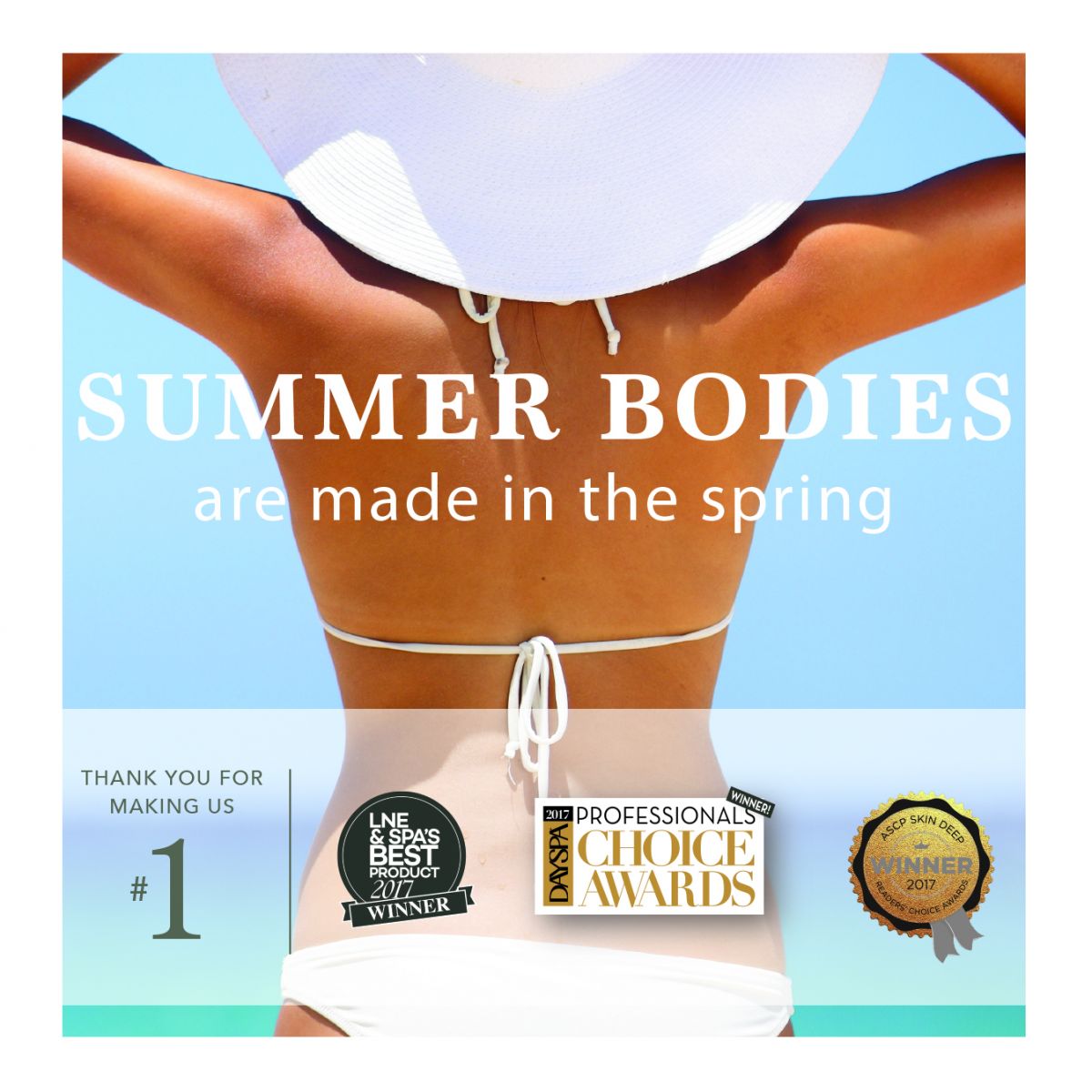 Now you are ready!
Feel thinner, younger and more beautiful.
Tone & tighten loose and uneven skin.
Lose those unwanted inches and smooth cellulite.
Experience the full body benefits of M'lis Body wrap treatments.
Eliminate the harmful effects of:
Overcooked, fatty & dead foods
Alcohol, nicotine & caffeine
Toxic lifestyle
Unbalanced hormonal activity
Stress
Drugs (prescription or recreational)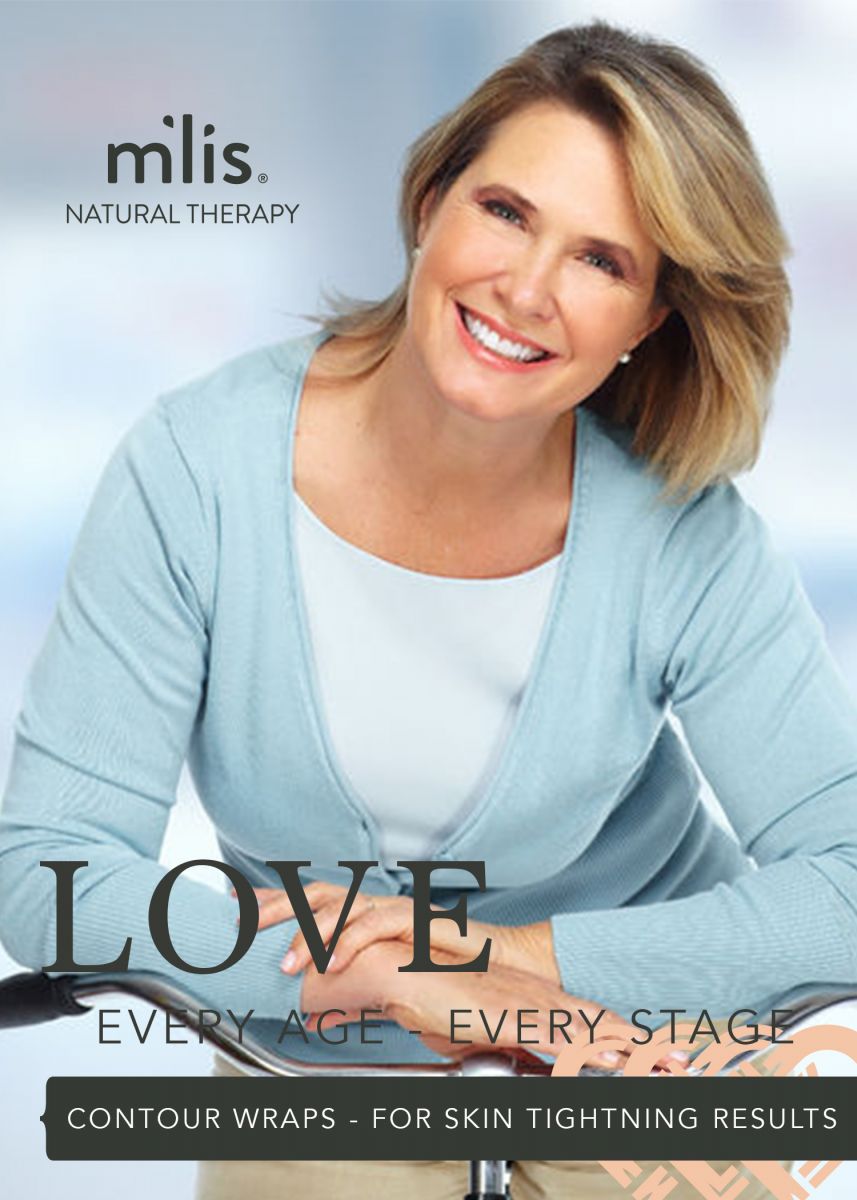 What you need to know about doing this amazing body wrap.
1 WEEK PRIOR TO SERVICE
• DO consider completing an internal M'lis Cleanse Program to enhance cellulite reduction and inch loss. (Ask technician for information)
• DO drink a minimum of 1/2 your body weight in ounces of water each day at least one week prior to receiving first body wrap.
2 DAYS PRIOR
**REMEMBER, CONTOUR CREAM contains niacin. Clients/Patients taking a niacin supplement, or products containing niacin (tanning creams, energy drinks, etc.) must decrease their niacin levels prior to wrap services to avoid a possible niacin retention reaction.
DAY OF/DURING SERVICE
• DO NOT drink anything for 2 hour before your wrap to ensure you will not need to use the restroom during the treatment.
• DO NOT use any moisturizing lotions or creams the day of your wrap.
• DO NOT shave the day of your wrap.
• DO NOT shower for 6-8 hours after receiving your M'lis CONTOUR BODY WRAP.
• DO NOT apply additional heat sources prior to, during or immediately after the wrap - this includes raising the body temperature by exercising.
If you are unsure about any add-on service call for more info.
• DO ensure that your technician performs an enzymatic exfoliation prior to receiving wrap.
AFTER SERVICE - LEADING UP TO NEXT SERVICE IN SERIES
• DO exfoliation at home 3 times per week.
• DO ensure that you practice a healthy lifestyle of exercise and proper diet to maintain the inches lost. Avoid processed foods, caffeine/coffee, carbonated drinks, refined sugar, white flour, and red meat.
• DO drink at least half your daily allotment of water before drinking anything else.
NEVER
• DO NOT allow yourself to be wrapped if you: have a heart condition (specifically conditions requiring Coumadin or other blood thinners), epilepsy, have had cancer that is not in remission for at least two years, or are pregnant or nursing.
NOTE
During the wrap, the skin will most likely appear pink or red and will feel warm and tingly. This is normal. This is the skin's natural response to niacin and is a sign of increased circulation. If a reaction such as a rash or hives occurs during or after a treatment you may be experiencing a buildup of niacin from other niacin containing products. If this happens, it is recommended that you complete an internal detoxification program prior to receiving another wrap. If a more intense or unusual reaction occurs, please contact your body wrap professional for more information.